API
Products and Services
Company News
TrafficLand licenses Westwood One's Metro Traffic as the exclusive representative to the broadcast industry for real-time video from its national traffic camera network.

TrafficLand provides live updating traffic video to the leading news and traffic radio station Web sites in New York and Washington, DC.

TrafficLand provides the CNN Situation Room with a single point of access to over 7,000 traffic cameras in more than 50 cities.

The Washington Post Web site has dramatically upgraded the traffic information provided on their Web site with access to over 400 local traffic cameras from TrafficLand.

National Web portals like WeatherBug.com and Traffic.com use TrafficLand content to enhance traffic reporting and differentiate their operations as more complete information resources.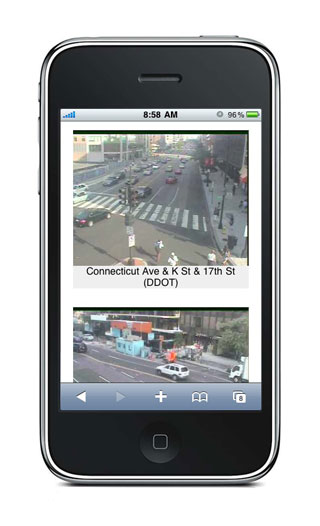 TrafficLand API provides real-time video from thousands of DOT traffic cameras nationwide that can be integrated as a data layer into virtually any environment or application.  Our network is backed by state-of-the-art Internet infrastructure, fortified to deliver the enterprise-class solutions our clients require.
TrafficLand API is used by:
Connected device manufacturers to keep end users informed about their local traffic and weather conditions.
Broadcasters and other media to improve accuracy and timeliness of traffic and weather information and increase its value to their audiences.
Public safety agencies at the federal, state and local levels to help locate and respond to threats from man-made or natural emergencies.
Our API can be integrated into virtually any environment and offers:
A single point of access to monitor the nation's roads and highways
Adjustable video size, quality and refresh rate for any environment
Interoperability among traffic centers operated across more than 60 top markets in the U.S.
Standardized video for easy integration into mission critical, command and control systems
Scalable, reliable access during high-demand emergency situations
Ability to integrate critical infrastructure CCTV systems (e.g. ports, airports, rail and transit facilities)
Affordable access for state and local first responders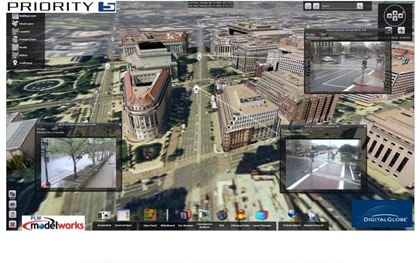 The API provides the following metadata for every camera in our network:
Camera ID
Camera Name
Camera Status Information
Directional Data
Latitude/Longitude
Video Refresh Rate
DOT Source Credit
City Code
Zip Code
URL for Video
For more information about the TrafficLand API, please contact us here:
TrafficLand, Inc.
11208 Waples Mill Rd.
Suite 109
Fairfax
,
VA
22030